Envisioning An Identity
Envisioning successful brand marks takes designers time to research and sketch creative solutions. A designer's task is to capture the essence of a business identity through the imaginative use of typography, often in combination with a stylish, symbolic icon.
Logotype:
Pictorial Logo:
Event Logo: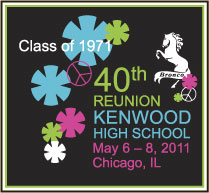 Brand
Logotypes
Logotypes are convincing, one-of-a-kind use of letters or initials to establish a business name in a chosen typeface. Logotypes may utilize an acronym, display type, type within a shape, or an emblem or crest, and for the most part remain typographic.
Since typefaces communicate a certain character and mood, their careful selection and consistent use matters. Colordance Design helps you determine what those best solutions are for your business identity.
Observe a sign for a naturally wooded suburban park. The name is etched in a casual, handwritten typeface. Its message is clear — this is a place to play and relax. In contrast, signage for a formal English rose garden employs an elegant oldstyle typeface. You instintively understand this is a traditional setting in which to stroll and gaze at the variety of blooming flowers.
Pictorial
As a child you drew simple lines and shapes to illlustrate your ideas. Similarly, our earliest ancestors communicated their impressions with visual metaphors — shapes and stick figures — called pictographs, still visible on rocks today.
Now fast forward to our modern world. Pictorial logos have become the illustrated symbols and metaphors for any business activity and vision. Often these icons are combined with a logotype, yet each element may also stand alone.
Symbols
Abstract, elusive lines and shapes are often integrated with a logotype to unify a design and capture a company's diverse range of products and services.
Event Logos
You glance at a poster, taking note of the orginal art work and new logo. This year's festival looks even better than the previous year. The new design renews your interest to attend. The redesign has achieved its purpose — inspired your desire to attend.
Event logos change from year to year to renew an event's appeal. Given their limited time usage, event logos (in constrast to company brand marks) tend to be more illustrative. The event name, dates and location are often embedded in the design.
Copyright 2014, ColorDance Design, All Rights Reserved.